King's Christmas
Illustration
Praline - 2020
---

I've been asked by London-based design studio "Praline" to create an illustration for the King's College season greetings.
Here are some design explorations and color tests based on the King's College color palette.
The client wanted to show various architecture landmarks from London and from the college's campus as well. I also add to depict many characters, students and teachers, people working there etc.
Working on an isometric layout was the best way to fit everything in !




The final design was then animated !
(Animations by Guillaume Cassuto)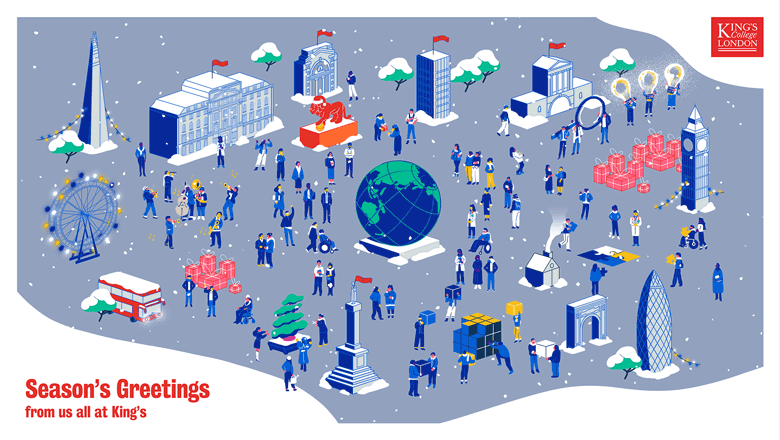 ---
︎previous project
next project︎